Christmas Break is fast approaching! It is one of the most magical times of the year! A challenge can be how to fill up all those free hours of no school. While kids may tend to turn to their electronic devices, parents understand the importance of finding a healthy balance between screen time and unplugged activities. The American Academy of Pediatrics recommends developing a family media plan – taking into account the health, education and entertainment needs of the whole family.
Recommended Guidelines:
Younger than 18 months

– Avoid use of screen media, other than video chatting.

18-24 months

– Parents should choose high quality digital media and watch it with their child to help them understand and apply what they are seeing.

2-5 years

– Limit screen time to 1 hour per day of high-quality programming. Co-view to help understand and apply.

6 years and older

– Establish consistent limits on media use & types of media. Ensure does not replace sleep, physical activity, hands-on exploration and face-to-face interaction.
I recommend designating media-free times to spend as a family, as well as media-free locations in the home, such as bedrooms. The key to a positive media experience is creating mindful use of media within a family.
I wish all of our Gator Families a wonderful Christmas, filled with the wonder and excitement of the season!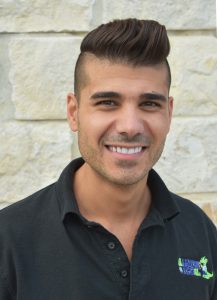 Dr. Anas Hakimeh