The New Year is fast approaching!  This is such a fun time of year – kids are home from school enjoying long days as a family, late nights and lots of celebrating with parties and tasty treats.  It's also a time of year when teeth need extra care – to protect them from all that fun!
Below are 2 reminders to keep teeth healthy as you ring in the New Year.
1 – Remember to Brush!
Late nights can often mean kids skip brushing teeth because they are "too tired".  After a day of festivities (and treats) it is SUPER important to get those teeth extra clean.
2 – Remember – Water is BEST!
With all the festivities it is important to drink lots of water.  Soda, juice and sports drinks are offered in abundance during the holidays.  These are all very high in sugar content and can add a second attack on teeth that are already reeling from the sweet treats of the season.  Even 100% Orange or Apple juices are very high in natural sugars and acid content and should be limited to meal times and 6 oz. a day for children 4-6 years old.  It is BEST to offer your child white milk or water instead.
If your child really loves flavor, and you want to provide a special treat, sugar-free flavor packets are a great choice.  Simply mix with water and you'll have a sweet tasting drink, without the sugar.  These include Crystal Light, MiO, sugar-free Koolaid packets, etc.  As long as the nutrition facts label says '0' for sugar you are in good shape!  (Tip: avoid packets with the label "energy" as these contain caffeine)
Happy New Year!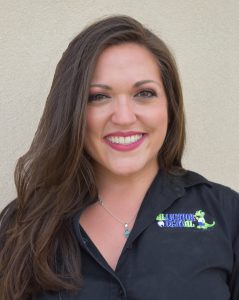 Dr. Sarah Severson