Ages 6-36 months
A child's first dental visit is essential to building a lifetime of healthy oral habits! In order to start things on the right foot, we offer a few services tailored specifically to your infant:
First appointments at 6 months old
Individual baby rooms with toys, books, and activities to keep baby happy
Knee-to-knee exams
Parent education to build a solid foundation of healthy habits
Our team is happy to welcome Infant Gators, and will schedule ongoing visits every six months to check on your little one's smile. We offer comprehensive services to address any issues and will be happy to work with you and your insurance coverage to find an affordable outcome.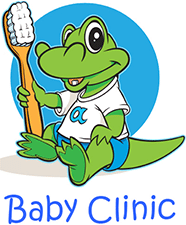 Ages 3-11 years
Alligator Dental has a great experience tailored to children in our Pediatric Clinic. From our fun waiting areas to our open bay where multiple siblings can be treated at the same time. The Gator Crew is expert in working with this younger age group to help them receive the best and most comfortable dental experience.
Fun waiting areas
Dental hygiene education
Cavity-Free Wall
Open bay appointment chairs where families can be seen together
TV at each appointment chair
Fun prizes at the end of the appointment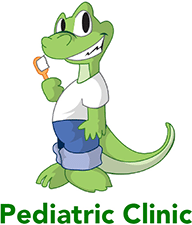 Teen Clinic
Thanks for checking out the Teen Clinic! Teens can feel kinda stuck when they go to the dentist. They definitely are NOT kids but they still like the perks, contests, and prizes that Alligator Dental is famous for (Who doesn't like free stuff?). So we created the Teen Clinic just for you!
Perks
Teen Lanyard – With WiFi password! Be sure to wear this so everyone knows you are here for the Teen Clinic – and doesn't treat you like one of the kids! Or you can hang it out of your pocket – just make sure we can see it!
Kindle – Don't have your phone? Borrow a Kindle and watch TV or movies, read, surf the web, or listen to music during your appointment.
Earbuds – Complimentary earbuds for our Teens
Teen Lounge – Hangout spot designated for Teens, equipped with charging stations
Teen Treatment Perks Menu – Gotta get some treatment done? Choose a personal treatment experience package:
Aromatherapy, Comfy Stuff, Zoning Out or Media.
Teen Contests & Prizes – Just for Teens!
Are you ready to learn more about our pediatric dentists in Cibolo, San Marcos and Seguin? Contact us today!