San Marcos – Meet The Doctors
Excellent Pediatric Dentistry in San Marcos
At Alligator Dental, our welcoming team strives to serve all the children in our community. We are well-trained and offer specialized care for children and adults with special needs. Our staff makes it a priority to help your child settle in and feel comfortable in our office.
Dr. Anas Hakimeh enjoys working with young smiles starting from toddlers to teens. We pride ourselves on our ability to deliver exceptional care and individualized attention to every child. Our pediatric dental team is available Monday, Wednesday, Thursday, and Saturday by appointment. Call us today and schedule your child's appointment.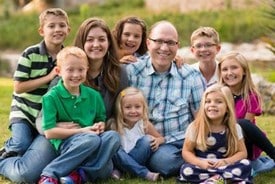 Dr. Al Burns
Dr. Al Burns received his Certificate in Pediatric Dentistry from Ohio State University and Nationwide Children's Hospital in June 2009. He then became Board Certified in 2010. His education included advanced studies and specialized training in dentistry for children, adolescents, special needs, and medically compromised patients. His training also focused on sedation, anesthesia dentistry, and interceptive orthodontics. He received his Master's of Science Degree from Ohio State University.

Dr. Burns graduated from the University of Nebraska Dental School in 2007, and he received his Bachelor's Degree from Utah State University in 2003. He directs all dental services at Alligator Dental, including providing prophylaxis and dental care treatment.

Dr. Burns loves children and has seven of his own with Lisa, his wife of seventeen years. In addition to his family and pediatric dentistry, other passions include football, fishing, and fireworks.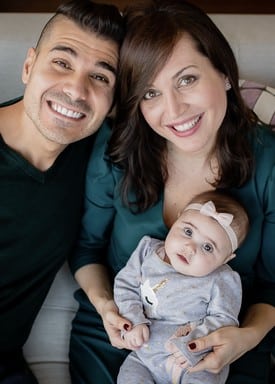 Dr. Anas Hakimeh
Dr. Anas Hakimeh received his Certificate in Pediatric Dentistry from Rutgers University in New Jersey in 2017. He was born and raised in Damascus, Syria. As an older teen he moved to Hamburg, Germany to study and attended dental school at the Charite, University of Berlin, graduating in 2009. Shortly after graduation Dr. Anas returned to Syria to practice as a General Dentist. In 2014, he was accepted into the pediatric dentistry program at Rutgers University and relocated to the United States to complete his training.

Dr. Anas enjoys traveling and reading about different cultures. Food is his passion and he likes to cook, especially Mediterranean food. He loves the sun, tennis, water activities and his wife, Caroline.

Dr. Anas is driven by his passion to help children of all ages have a healthy and beautiful smile.